Hardraw Force, Wensleydale, Yorkshire Dales EDC121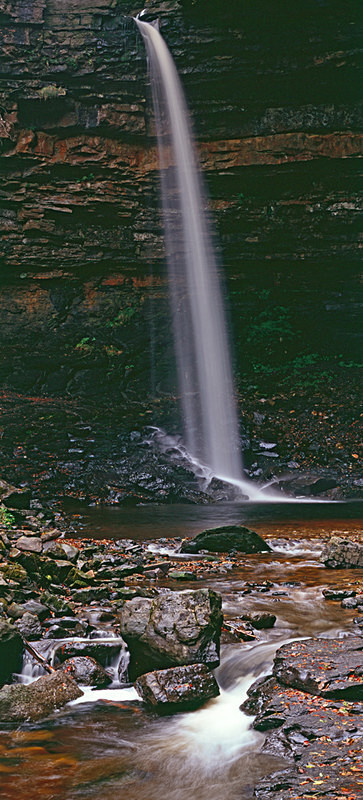 England's highest single fall. Strangely the only access to these falls is through the local pub, The Green Dragon in the hamlet of Hardraw - a small charge is levied. When in spate Hardraw Force is pretty impressive but on this occasion a more gentle character is revealed. Vertical panoramic images are often difficult to achieve but this fall lends itself to that format perfectly.

The contrast between the water and the dark rock, the hint of autumn leaves and the spread of the fallen water gives impact and interest throughout the image.