Dunstanburgh Castle at Dawn EDC041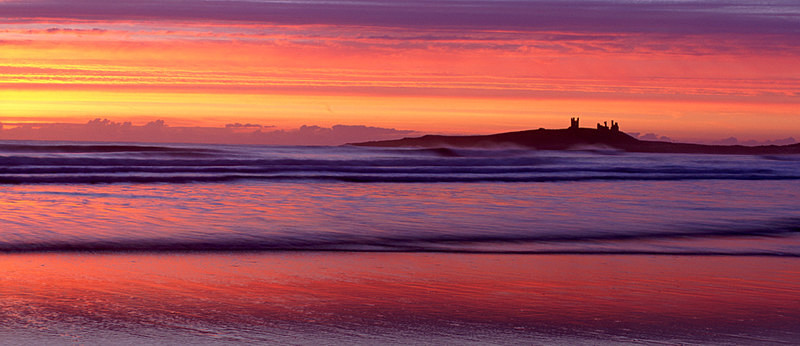 This was a seriously good sunrise, Northumberland is blessed with a seriously good coastline, a great combination.

The morning was cold, very cold, the sand underfoot crunched with frost. Dunstanburgh Castle makes a perfect silhouette and the long shutter speed, necessary because of low light levels at this time of day, gives movement and energy to the waves.