Clifton Suspension Bridge, Avon Gorge, Bristol EDC067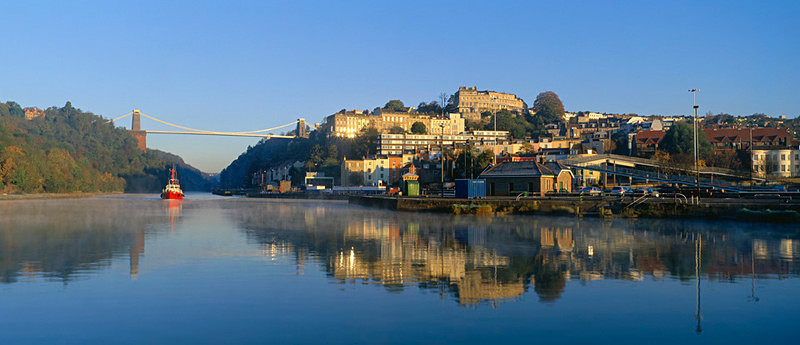 A classic landmark and one of Brunels masterpieces. I have made many trips to capture this scene but the elements were never quite right. I always arrive around sunrise and on this occasion it was high tide. It was a cold Autumn morning and a mist hung over the river, perfect. Well it would have been had it not been for a survey vessel which had decided this was the perfect time to start work on this stretch of the river, I was fuming !

After what seemed an eternity it moved upstream and the water gradually became still again. The light was still lovely but the mist had disappointingly gone. Just as the water returned to calm and reflections were perfect the vessel returned - snap - just in the right place below the bridge, brilliant, frustration averted. When on location we never quite know what to expect - be prepared - take advantage - always wait, just in case, it would have been so easy to have left early but patience paid off.